Of Splendid Cuisine and Fond Memories
On September 5, 1975, led by Glenda Rosales Barretto and a group of friends, they raised the curtains to the first Via Mare Restaurant. Located in Legaspi Makati, the foundation of our company was a Fine Dining Seafood Restaurant, hence "Via Mare", which is latin for "Way of The Sea".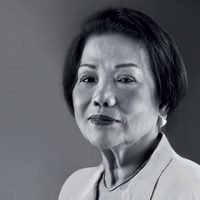 A clamor for the refined service of Via Mare prompted the management to establish its Catering Division. Since then,
No other Filipino restaurant has been the top-of-mind when it comes to hosting dinners for dignitaries, heads of state, international celebrities, and international events.
From beauty queens during the 1995 Miss Universe pageant in Manila, the papal visit of then Pope John Paul II, the 1996 Asia Pacific Economic Cooperation Summit, the gala of the Philippine-run of West End's Miss Saigon, the 2007 ASEAN Summit in Cebu, the weddings of illustrious families, and other milestones in Philippine history, Via Mare was always the top choice.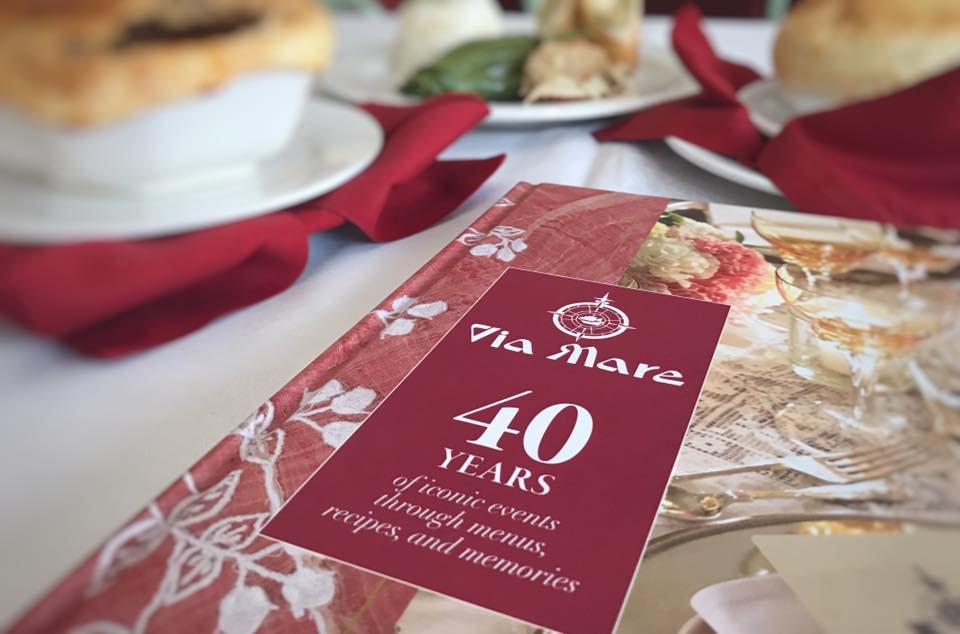 In the photos (top to bottom) : (1) Glenda Barretto at a very young age, (2) Glenda Barretto's recent photo (3) Book, "Via Mare: 40 Years of iconic event, through menus, recipes, and memories."
In 1985, Via Mare garnered the prestigious title of being the Exclusive Catering Concessionaires in the renowned Philippine International Convention Center.
With Ms. Glenda Barretto herself leading the Catering kitchen, Via Mare has been hailed by different international food societies, among them are…
Chaine des Rotisseurs Baillage de Manille
Food and Wine Society
American National Restaurant Association
Hotel and Restaurant Association of the Philippines
Philippine Convention and Visitors Corporation.
Throughout the decades, we have been privileged to serve our countries' most prominent guests and delegates.
We have been trusted in handling our country's most delicate affairs,
most notable being:
King Fahd
Japanese Prime Minister Fukuda
King Juan Carlos I and Queen Sofia of Spain
Prime Minister Lee Kuan Yew of Singapore
President Gerald Ford
Then California Governor Ronald Reagan
President Bill Clinton
His Holiness Pope John Paul II
England's Princess Margaret
Pakistan's Prime Minister Bhutto
India's Prime Minister Indira Ghandi
Princess Caroline of Monaco
US Secretary of State George P. Schultz
The Queen of Malaysia
Our team has had the pleasure to serve our country's milestones both local and international
Madrid Fusion
APEC
ASEAN Ministerial Conference
Miss Universe 2016
International Monetary Fund (IMF)
World Law Conference
8th World Congress of Aneaesthesiologists
World Advertising Congress
Miss Universe 1994
Manila International Film Festival
Federation Dentaire Internationale
Four decades later, Via Mare has grown and constantly evolved to accommodate the requests of our different clientele. Through our different brands, we have kept our advocacy strong – that Philippine Talent and Cuisine is indeed, world class.
Café Via Mare was introduced to the market, dubbed to be a pioneer in introducing the first authentic Filipino café.

Via Mare Catering has served a significant portion of the upscale market for mobile catering services in the business, government and social sectors of Manila as well as other major cities of the country.



Moving forward into the next generation, Via Mare brings its rich culinary tradition into the Frozen Food Industry with Redifeast by Via Mare– our quality frozen foods that is our testament in our continued efforts to introducing the legacy of fine Filipino to the much newer and mobile generation of today.